PRODUCT DETAILS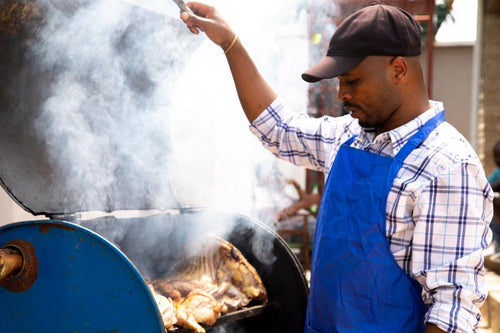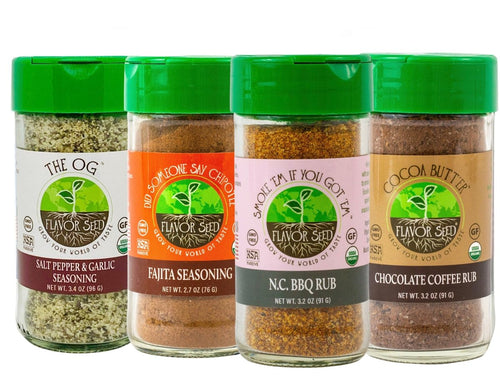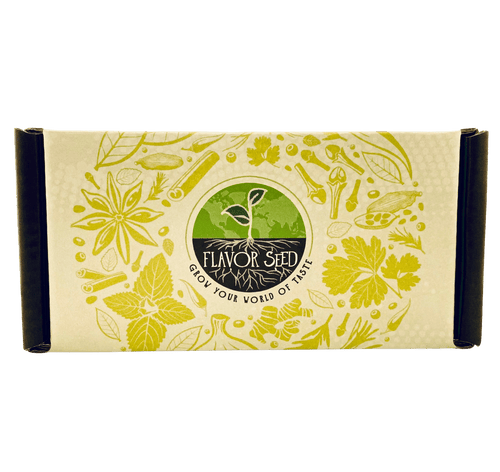 Does you Dad fire up the smoker every chance he gets, or constantly brag about his BBQ abilities?  If so give him some new flavors to help him back up his claims as a Champion BBQ Smoker...  Delicious, nutritious, and Organic. 
Set includes the following Flavors: (Choose Glass Jar Boxed Gift Set or Stand Alone Bags - No gift box)
Smoke 'Em If You Got 'Em Traditional N.C. BBQ Rub

Cocoa Butt'Er Chocolate Coffee Rub for Steak, Brisket, and BBQ

The OG Salt Pepper and Garlic Seasoning

Did Someone Say Chipotle Smoky Fajita Mexican Spice

This is the perfect selection for your Smoke Daddy. Smoke 'Em If You Got 'Em, Cocoa Butt'Er, The OG, and Did Someone Say Chipotle are all USDA Organic Seasonings which will cover most cuts of smoked meats as well your  veggies. Simply coat the outside of the meat and add to the smoker to enjoy a simple, easy, flavorful, and healthy alternative to win that next neighborhood backyard BBQ challenge.
Simply choose between a set of four (4) 5 oz. bags or a beautiful boxed gift set containing four (4) glass jars.
*These statements have not been evaluated by the FDA. These products are not intended to diagnose, treat, cure, or prevent any disease.