PRODUCT DETAILS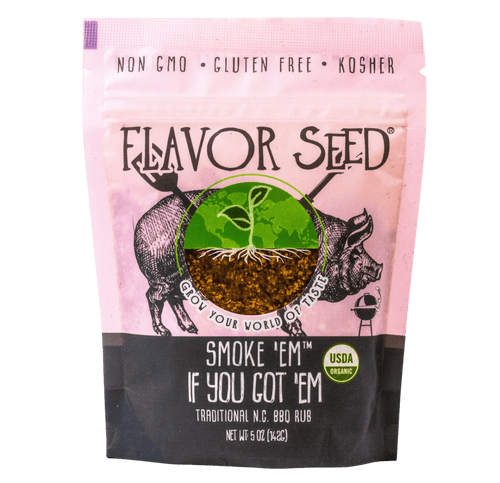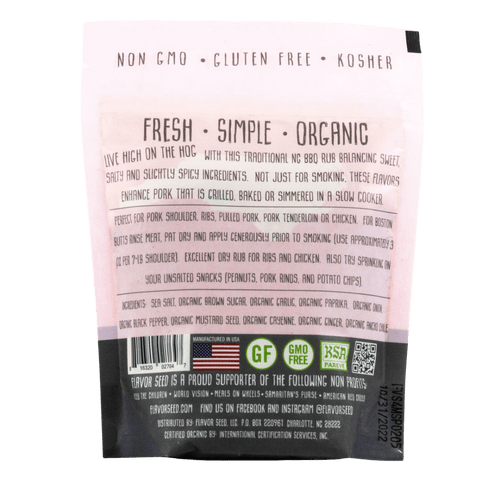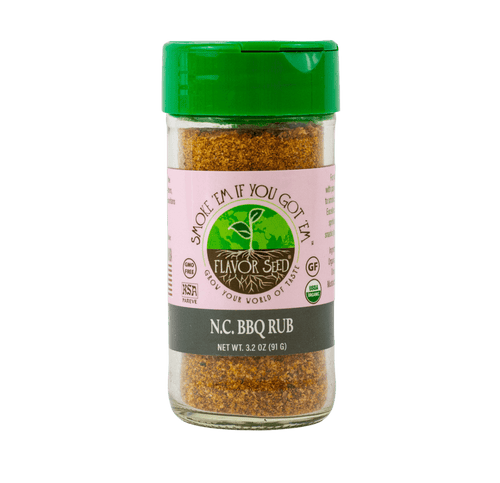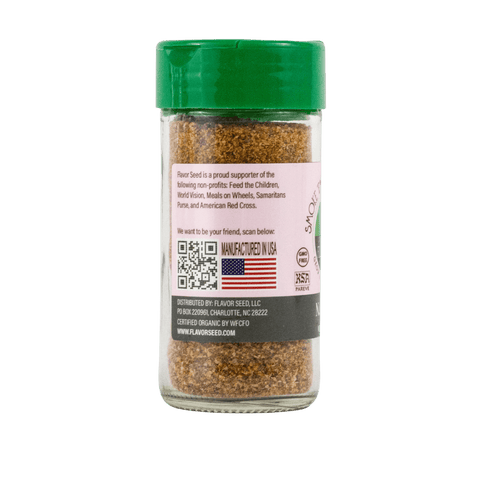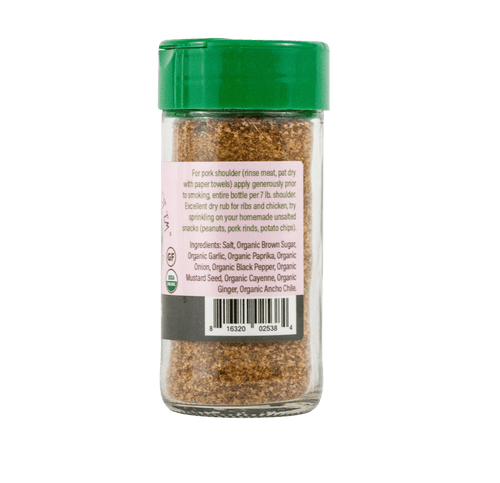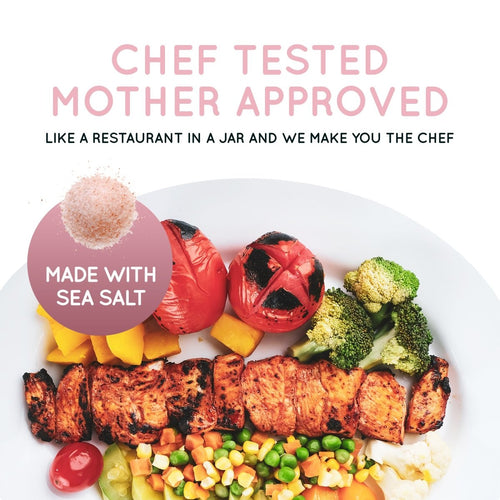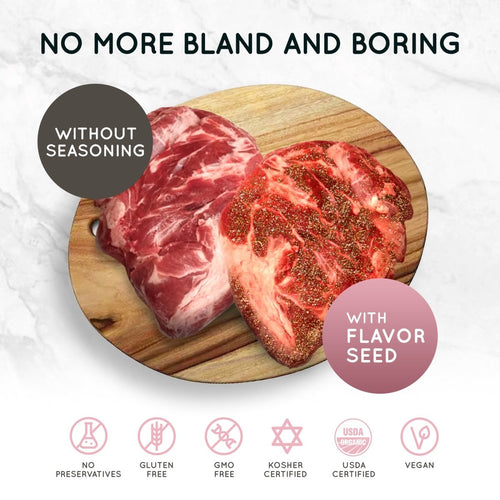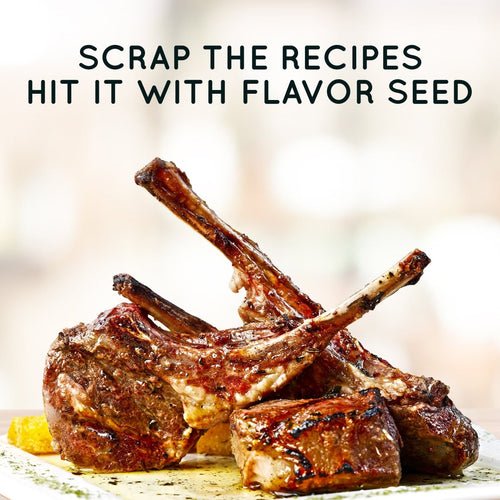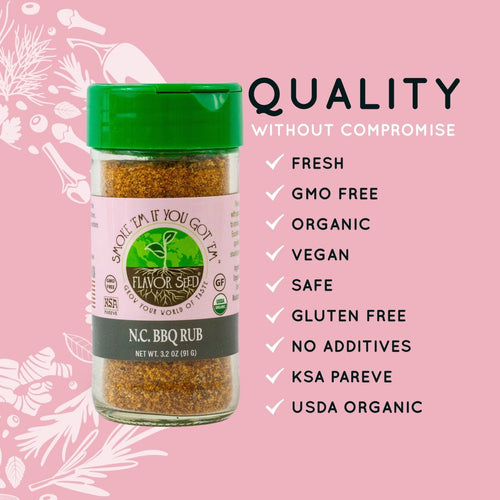 DESCRIPTION
Ingredients
Eat Everything Organic
Contains:
Handed down from generation to generation this recipe has been a go to of mine for over 20 years and there's a tale that my grandfathers were using it in a very similar way many years ago on the farm. These USDA Organic Spices are blended to capture the traditional Southern North Carolina BBQ flavor that is known to sweet, salty, and slightly spicy hot.  Three ounces is just enough for several racks of ribs or a 7 pound Boston Butt.  Rub it on anything that you want to eat with your fingers just so you have something to lick clean when you are done.  Perfect for ribs, chicken, pulled pork, and pork tenderloin.  Some folks swear by saucing, but with this rub you won't need any sauce. When smoking I prefer to use apple, hickory, or pecan (preferred) chips.  If you are cooking for the masses (or a whole pig) consider buying a one pound bag.
Sea Salt, Organic Brown Sugar, Organic Garlic, Organic Paprika, Organic Onion, Organic Black Pepper, Organic Mustard Seed, Organic Cayenne, Organic Ginger, Organic Ancho Chile
Our mission is to provide our customers with Fresh, Simple, Organic ingredients designed to delight their taste buds by enhancing the flavor of their meal while encouraging and supporting a healthy non-processed Organic food diet.
Our seasonings were developed over many years and handed down throughout the generations. Now you can experience the all natural flavors my family has been savoring for years with the added benefits of a Organic product.
At Flavor Seed we strive to provide you with the freshest, safest, Organic, Non-GMO herb and spice blends available.
Certified USDA Organic
Certified Kosher
Non-GMO
Gluten Free
Pesticide Free
Allergen Free

No fillers
No by-products
No anti-caking chemicals
No preservatives
All ingredients are Non-irradiated and steam cleaned, listed on the label, considered Allergen free and mixed with Sea Salt.
*These statements have not been evaluated by the FDA. These products are not intended to diagnose, treat, cure, or prevent any disease.