PRODUCT DETAILS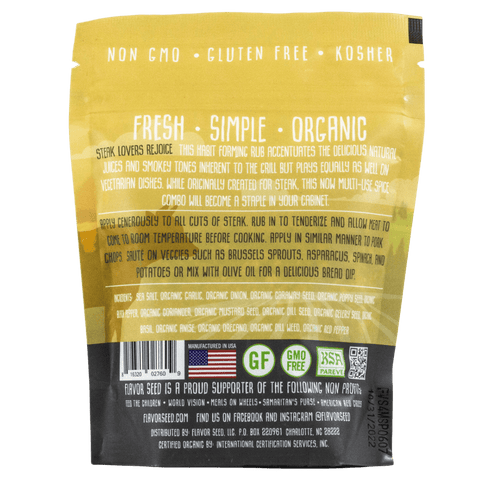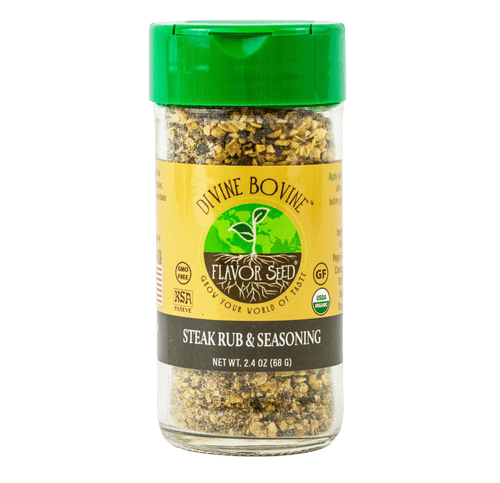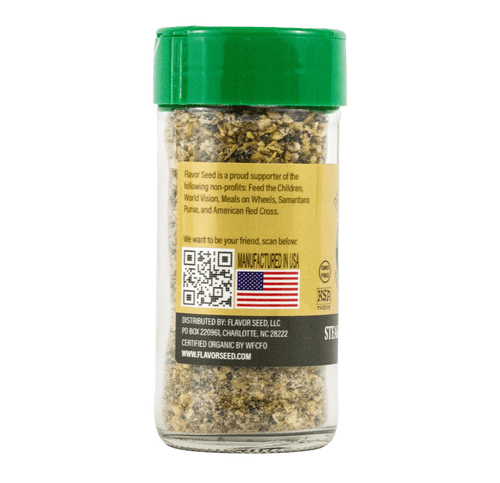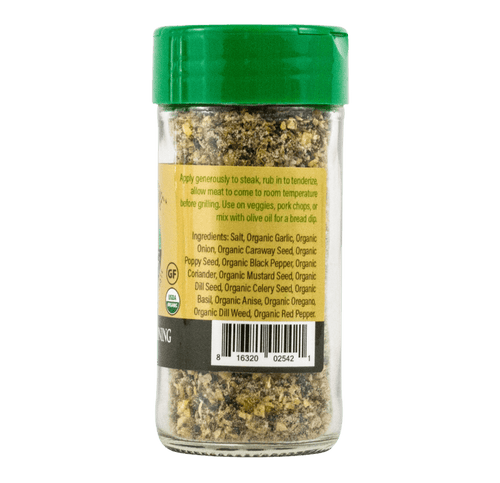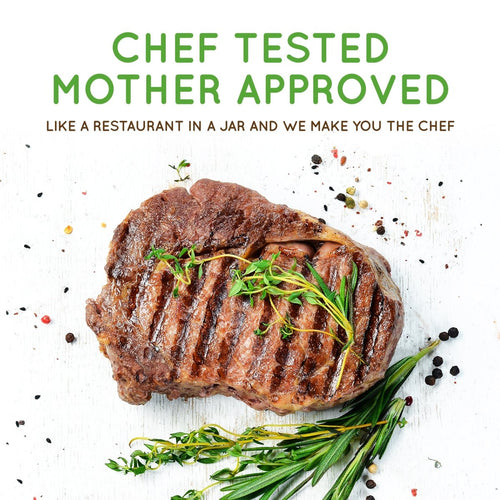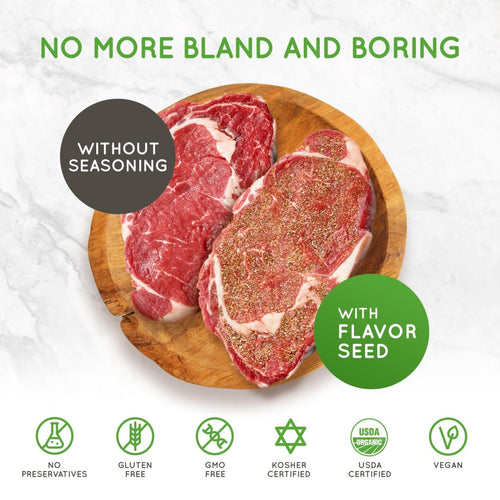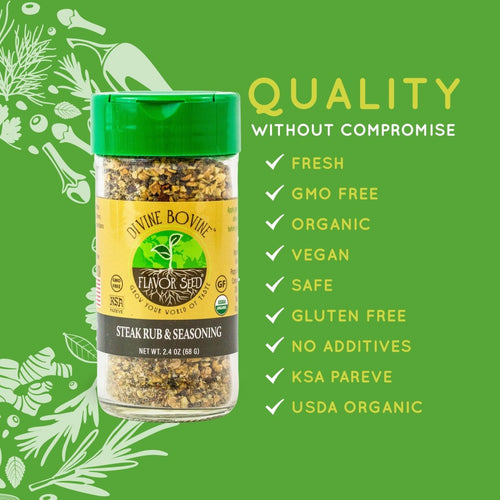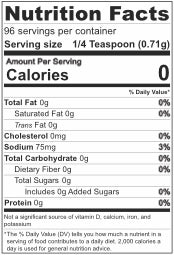 DESCRIPTION
Ingredients
Eat Everything Organic
Contains:
Divine Bovine is a delicious Organic spice blend that complements flame grilled beef, but also sizzles against the competition when used to sear steak in a cast iron skillet or broiled in the oven.  While accentuating the delicious natural juices and smokey tones inherent to the grill this spice has the savory backbone to deliver restaurant quality flavor to your rib roast or homemade roast beef.  Not to be limited to beef alone try this on pork, chicken, seafood, and vegetables like brussels sprouts, asparagus, or spinach.  Mix with Organic Extra Virgin olive oil and serve with fresh bread for an amazing appetizer or snack. 
Sea Salt, Organic Garlic, Organic Onion, Organic Caraway Seed, Organic Poppy Seed, Organic Black Pepper, Organic Coriander, Organic Mustard Seed, Organic Dill Seed, Organic Celery Seed, Organic Basil, Organic Anise, Organic Oregano, Organic Dill Weed, Organic Red Pepper
Our mission is to provide our customers with Fresh, Simple, Organic ingredients designed to delight their taste buds by enhancing the flavor of their meal while encouraging and supporting a healthy non-processed Organic food diet.
Our seasonings were developed over many years and handed down throughout the generations. Now you can experience the all natural flavors my family has been savoring for years with the added benefits of a Organic product.
At Flavor Seed we strive to provide you with the freshest, safest, Organic, Non-GMO herb and spice blends available.
Certified USDA Organic
Certified Kosher
Non-GMO
Gluten Free
Pesticide Free
Allergen Free

No fillers
No by-products
No anti-caking chemicals
No preservatives
All ingredients are Non-irradiated and steam cleaned, listed on the label, considered Allergen free and mixed with Sea Salt.
*These statements have not been evaluated by the FDA. These products are not intended to diagnose, treat, cure, or prevent any disease.