PRODUCT DETAILS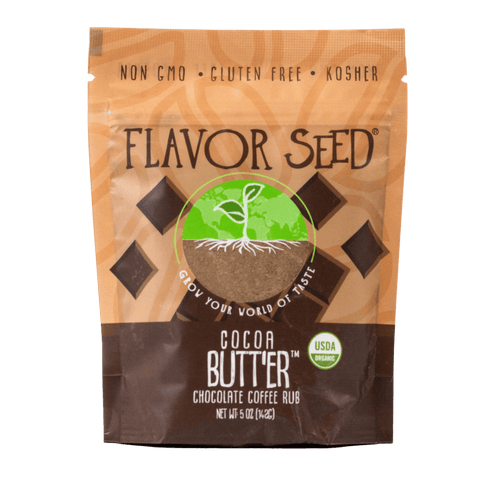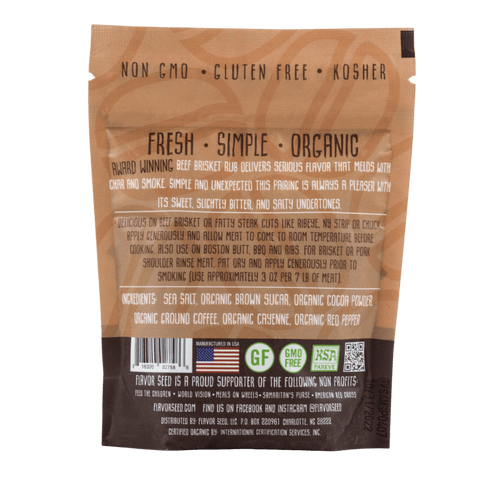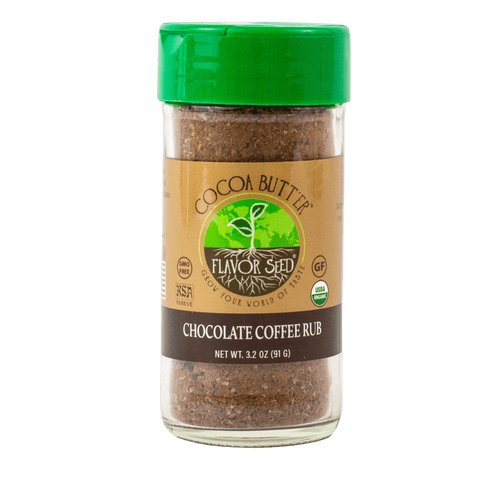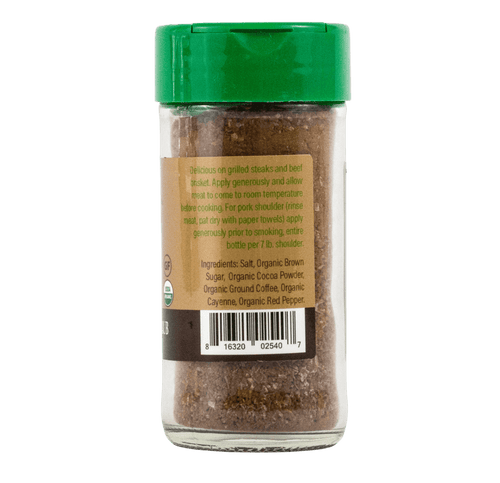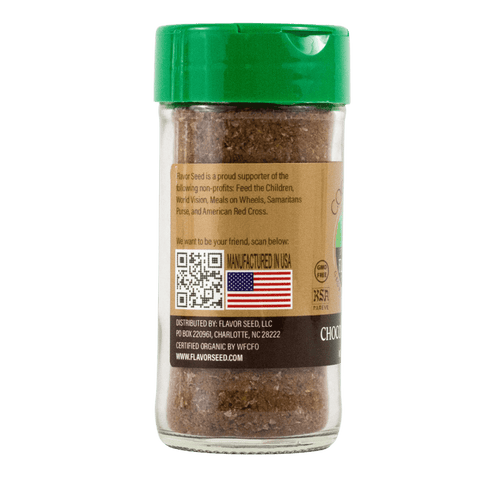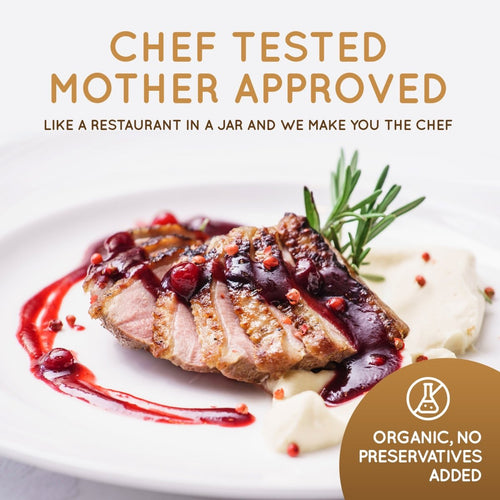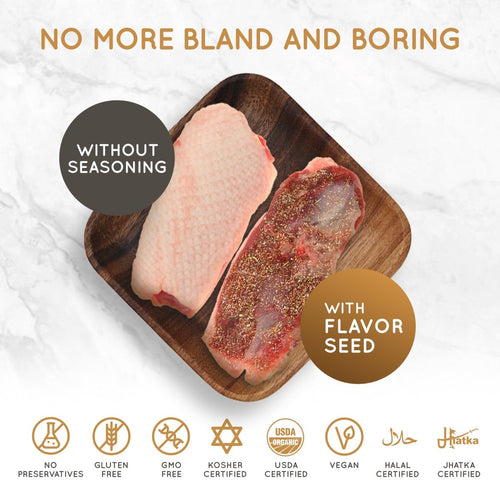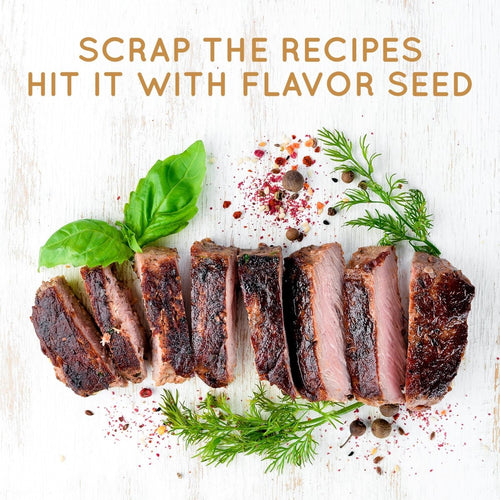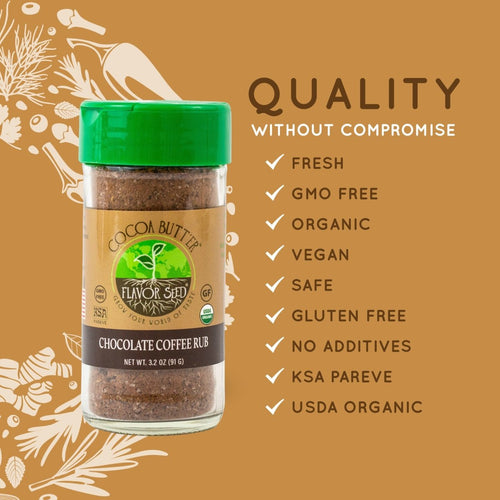 DESCRIPTION
Ingredients
Eat Everything Organic
Contains
This simple and elegant blend just won first place for the 2019 Best Brisket Rub.  These USDA Organic Spices and Organic Decaffeinated Coffee is best suited for smoking a beef brisket but don't for one minute think it can't be as equally satisfying on a Boston Butt, or pork shoulder for those not in the know.  Approximately 3 ounces should be used to rub down a small brisket or an average sized 7 lb. Boston Butt prior to smoking, however, if you you BBQ much you should consider buying the one pound poly bag for maximum cost savings.  This rub delivers serious flavor that melds with the char and smoke but explodes with a finely balanced salty, sweet, and slightly bitter profile that mellows perfectly with the fat once the brisket has rested or the BBQ is chopped and combined.  This blend will win you that neighborhood BBQ competition and fans for life.  If you aren't a smoker don't worry, my customers rave over this dry rub on a nice ribeye or well marbled NY Strip.  Maybe we should have named it Heavenly.
https://wiki.ezvid.com/best-brisket-rubs
Sea Salt, Organic Brown Sugar, Organic  Cocoa Powder, Organic Decaffeinated Coffee, Organic Cayenne, Organic Red Pepper
Our mission is to provide our customers with Fresh, Simple, Organic ingredients designed to delight their taste buds by enhancing the flavor of their meal while encouraging and supporting a healthy non-processed Organic food diet.
Our seasonings were developed over many years and handed down throughout the generations. Now you can experience the all natural flavors my family has been savoring for years with the added benefits of a Organic product.
At Flavor Seed we strive to provide you with the freshest, safest, Organic, Non-GMO herb and spice blends available.
Certified USDA Organic
Certified Kosher
Non-GMO
Gluten Free
Pesticide Free
Allergen Free

No fillers
No by-products
No anti-caking chemicals
No preservatives
All ingredients are Non-irradiated and steam cleaned, listed on the label, considered Allergen free and mixed with Sea Salt.
*These statements have not been evaluated by the FDA. These products are not intended to diagnose, treat, cure, or prevent any disease.