PRODUCT DETAILS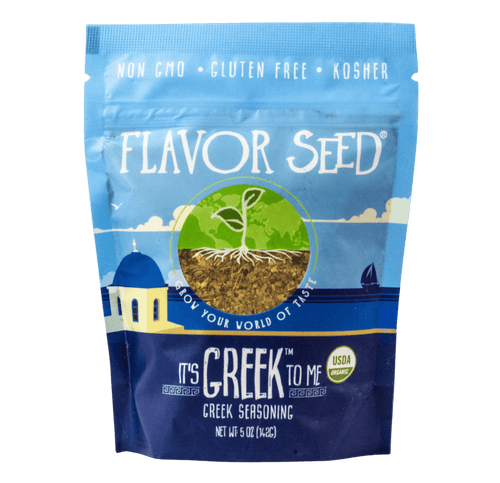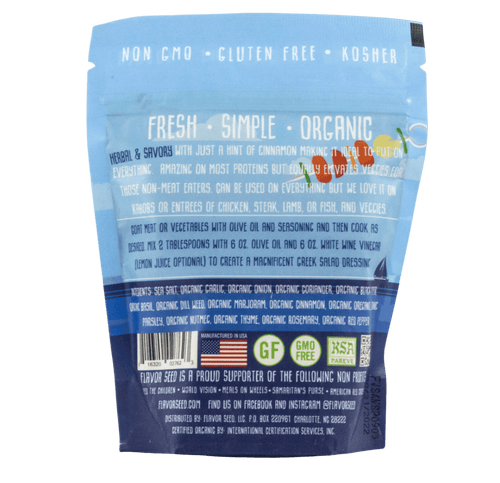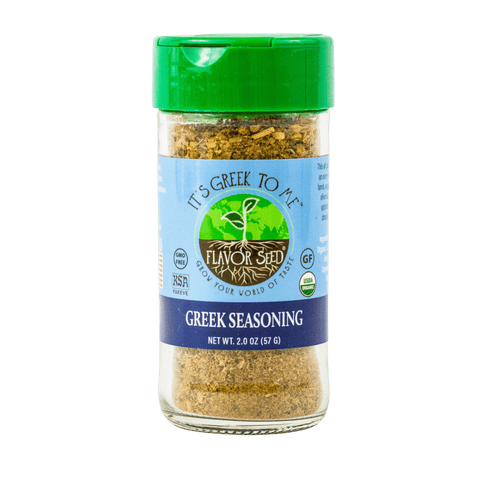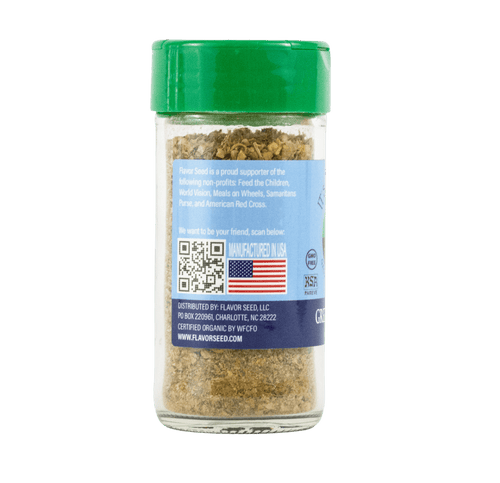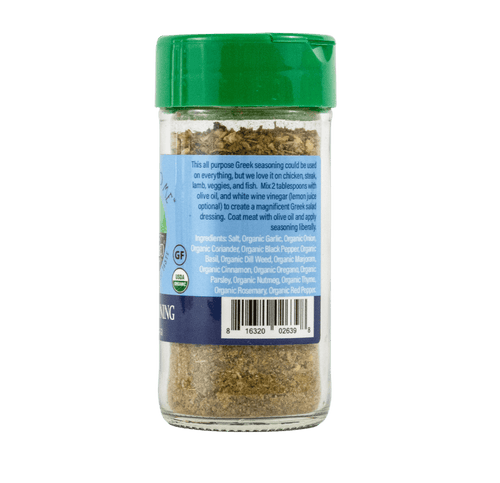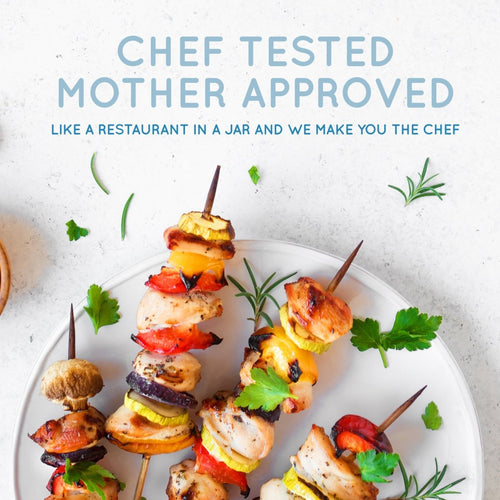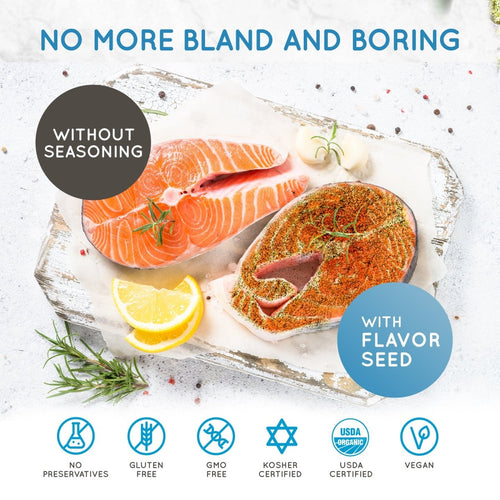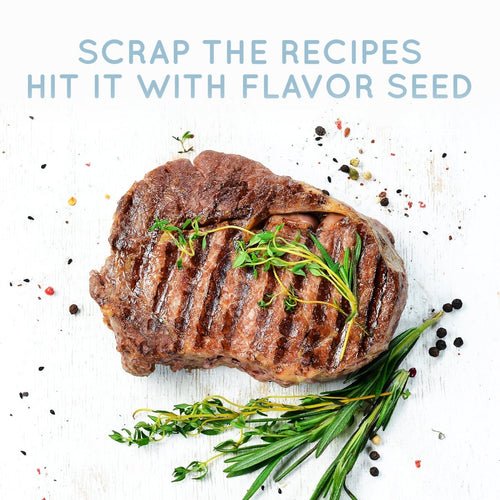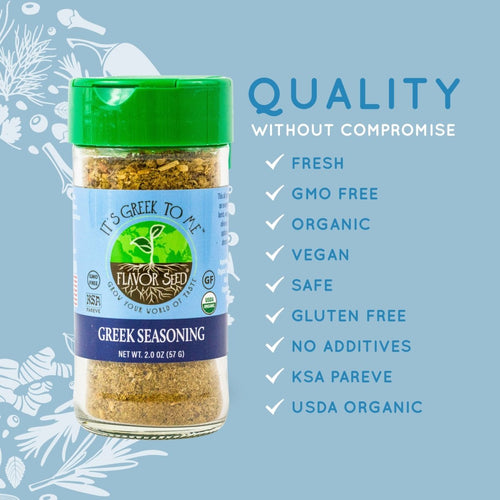 DESCRIPTION
Ingredients
Eat Everything Organic
Contains
Upon opening the freshness seal this Greek Seasoning will fill the room with a beautiful sweet bouquet fresher than the salty air of the Greek Isles themselves. Almost immediately your mouth watering, tongue wagging saliva glands will pull you from your temporary Greek daydream back to reality, with a giddy excitement to get this seasoning out of the bottle and onto your Steak, Chicken, Fish, or Kabobs.  Herbal and savory with just a hint of cinnamon will make this one of your go to flavors for a quick, easy, flavorful meal.  If meat isn't your thing try this blend on your vegetable medley (grilled veggie kabobs) or your favorite vegetarian protein.  Add 2 tablespoons to a 50/50 mixture of white wine vinegar (6 ounces) and Organic olive oil (6 ounces) for a wonderful homemade Greek dressing.  Rub a generous portion on the entire outside of your favorite cuts of steak, poultry, fish, lamb or vegetable protein and cook thoroughly.  This is a truly versatile and delicious, mouth punch of flavor that will keep you asking for more.
Sea Salt, Organic Garlic, Organic Onion, Organic Coriander, Organic Black Pepper, Organic Basil, Organic Dill Weed, Organic Marjoram, Organic Cinnamon, Organic Oregano, Organic Parsley, Organic Nutmeg, Organic Thyme, Organic Rosemary, Organic Red Pepper
Our mission is to provide our customers with Fresh, Simple, Organic ingredients designed to delight their taste buds by enhancing the flavor of their meal while encouraging and supporting a healthy non-processed Organic food diet.
Our seasonings were developed over many years and handed down throughout the generations. Now you can experience the all natural flavors my family has been savoring for years with the added benefits of a Organic product.
At Flavor Seed we strive to provide you with the freshest, safest, Organic, Non-GMO herb and spice blends available.
Certified USDA Organic
Certified Kosher
Non-GMO
Gluten Free
Pesticide Free
Allergen Free

No fillers
No by-products
No anti-caking chemicals
No preservatives
All ingredients are Non-irradiated and steam cleaned, listed on the label, considered Allergen free and mixed with Sea Salt.
*These statements have not been evaluated by the FDA. These products are not intended to diagnose, treat, cure, or prevent any disease.