PRODUCT DETAILS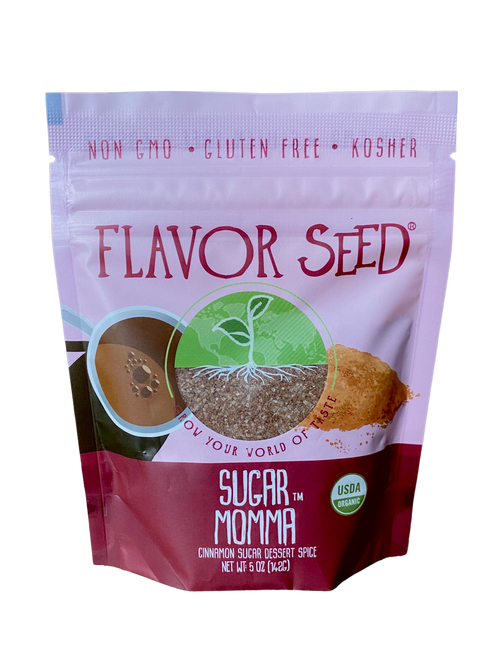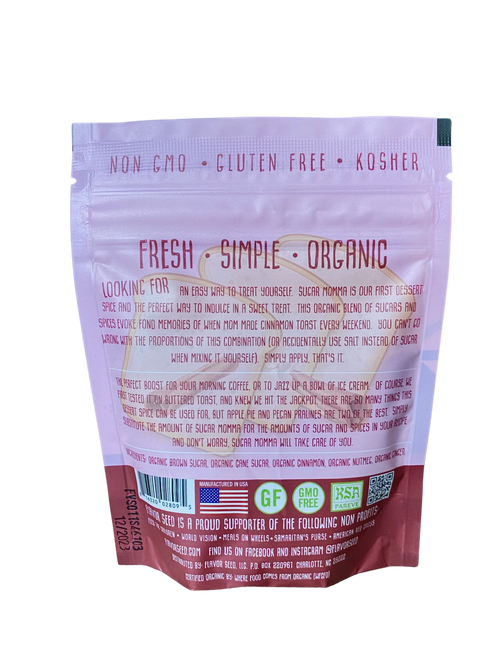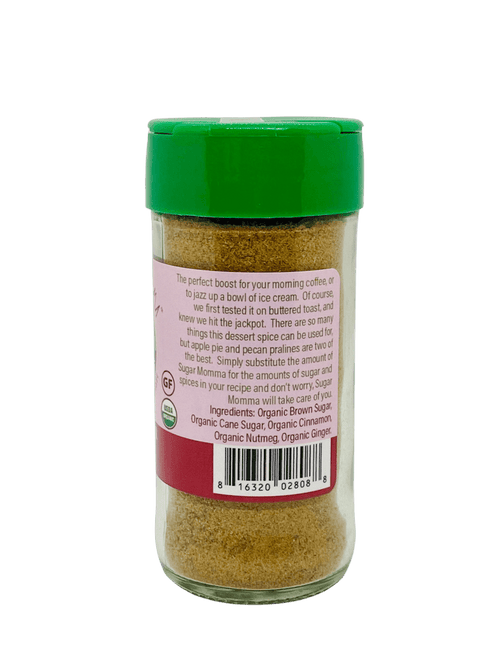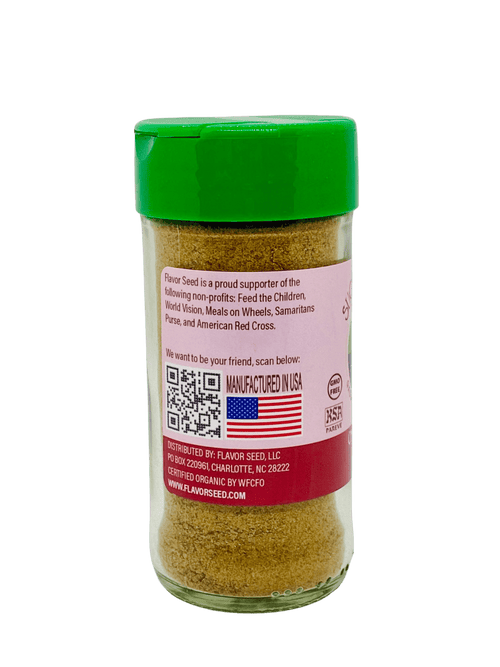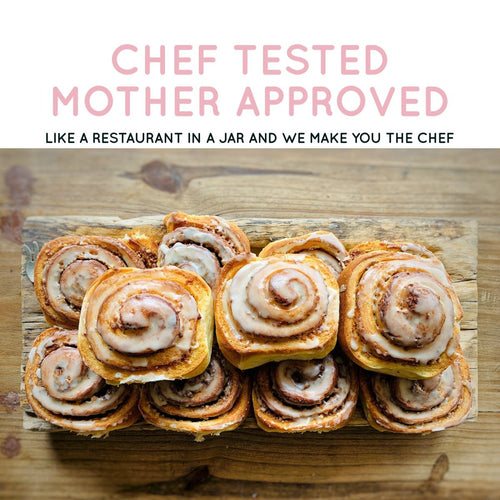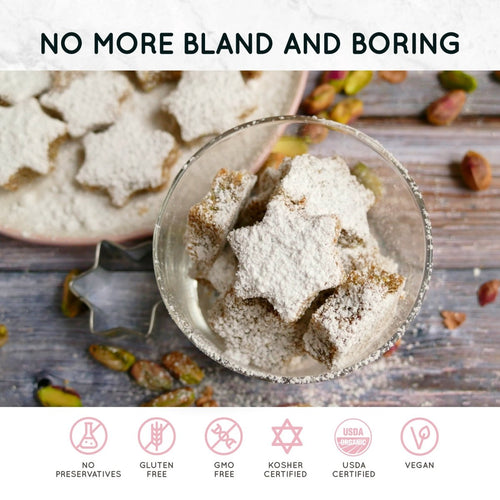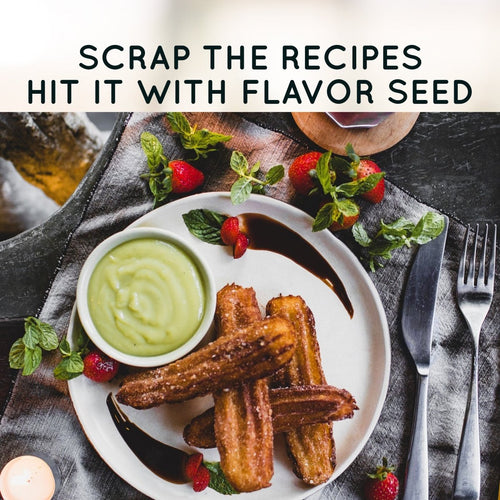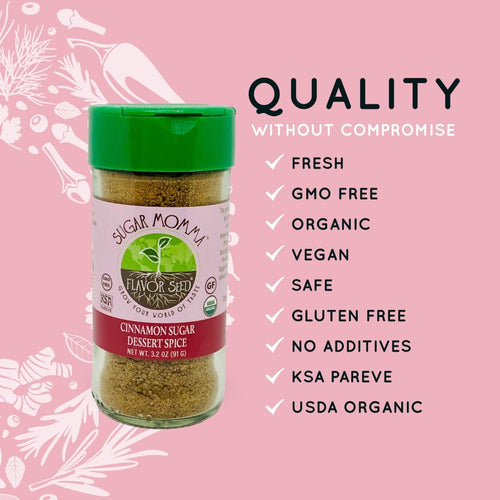 DESCRIPTION
Ingredients
Eat Everything Organic
Contains
Looking for an easy way to treat yourself.  Sugar Momma makes the bread so you can indulge whenever you want.  This is our first dessert spice and the perfect way to satisfy your sweet tooth.  This Organic blend of sugars and spices evoke fond memories of when Mom made cinnamon toast every weekend.  You can't go wrong with the proportions of this combination (or accidentally use salt instead of sugar when mixing it yourself).  Simply apply, that's it.
The perfect boost for your morning coffee, or to jazz up a bowl of ice cream.  Of course, we first tested it on buttered toast, and knew we hit the jackpot. There are so many things this dessert spice can be used for, but apple pie and pecan pralines are two of the best.  Simply substitute the amount of Sugar Momma for the amounts of sugar and spices in your recipe and don't worry, Sugar Momma will take care of you.

Organic Brown Sugar, Organic Cane Sugar, Organic Cinnamon, Organic Nutmeg, Organic Ginger
Our mission is to provide our customers with Fresh, Simple, Organic ingredients designed to delight their taste buds by enhancing the flavor of their meal while encouraging and supporting a healthy non-processed Organic food diet.
Our seasonings were developed over many years and handed down throughout the generations. Now you can experience the all natural flavors my family has been savoring for years with the added benefits of a Organic product.
At Flavor Seed we strive to provide you with the freshest, safest, Organic, Non-GMO herb and spice blends available.
Certified USDA Organic
Certified Kosher
Non-GMO
Gluten Free
Pesticide Free
Allergen Free

No fillers
No by-products
No anti-caking chemicals
No preservatives
All ingredients are Non-irradiated and steam cleaned, listed on the label, considered Allergen free and mixed with Sea Salt.
*These statements have not been evaluated by the FDA. These products are not intended to diagnose, treat, cure, or prevent any disease.