PRODUCT DETAILS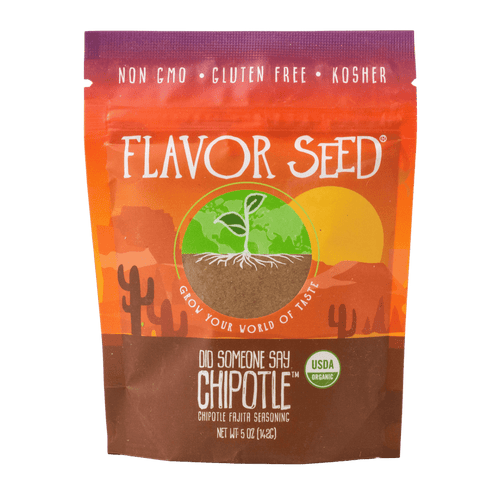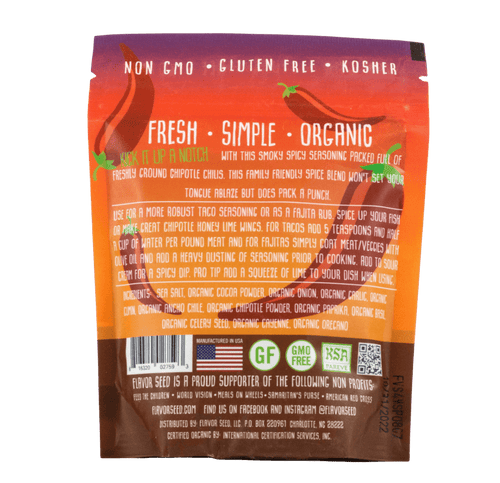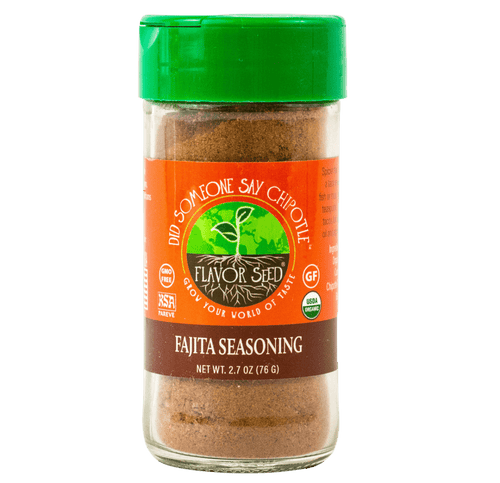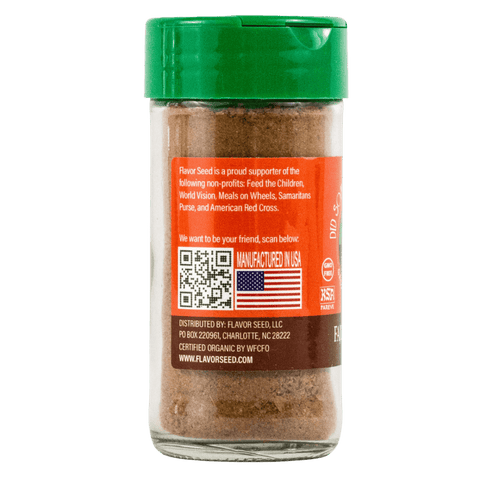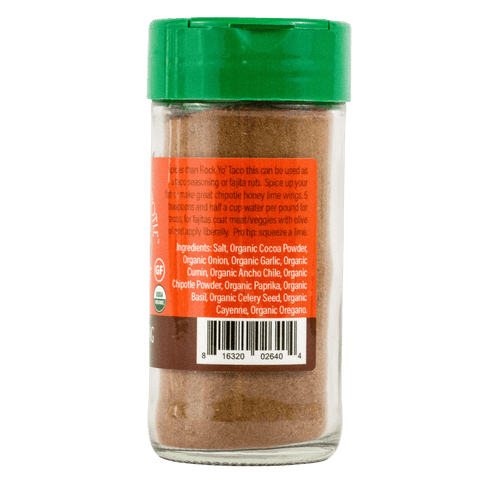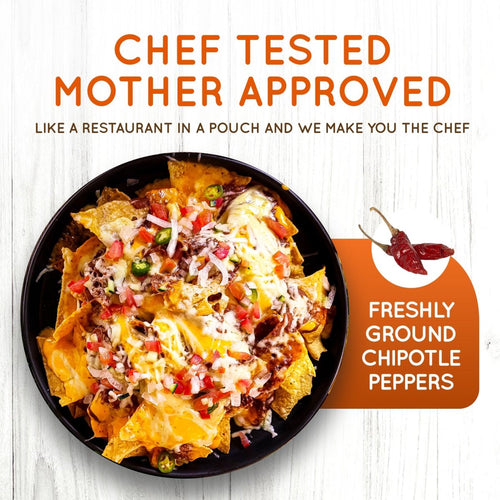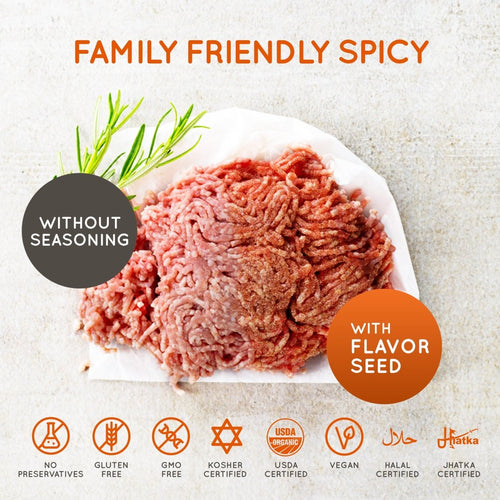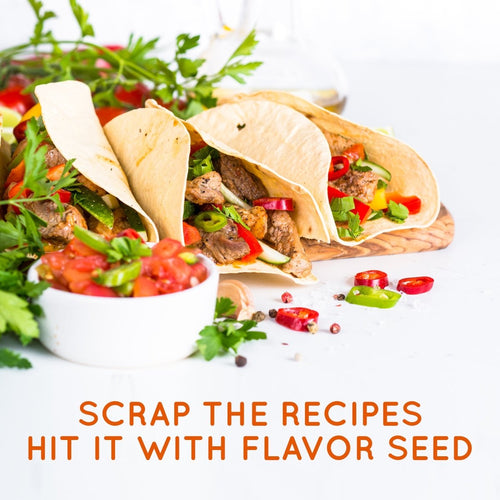 DESCRIPTION
Ingredients
Eat Everything Organic
Contains
You say "Chi-poll-tee", I say "Chip-Polt-lay." No matter how you want to pronounce it "Did Someone Say Chipotle," is supposed rhyme. This USDA Organic spice blend is packed full of freshly ground Chipotle chilies (Smoked and dried Jalapenos peppers) and contains NO filler or by-products., no GMO or partially genetically engineered ingredients like some of the more popular brands.  Use this seasoning for making tasty fajitas or for a more robust taco as it is spicier than our Rock Yo' Taco Seasoning. Generously add to your fajita ingredients along with (1-2 tablespoons) of olive oil to create a savory and spicy marinade prior to saute.  For tacos just brown your meat of choice and add 1/2 cup of water and 5 teaspoons of seasoning to each pound of meat and simmer until thickened.  For tacos use with ground beef, chicken, turkey or shrimp.  Sprinkle the spice on canned chicken or store bought rotisserie chicken for super quick and easy nachos.  Boil a whole chicken and add 5 teaspoons per pound of meat to create sensational Tex-Mex shredded chicken for tacos, burritos, nachos, etc. 
Yet another application is favorite in our house, it's Chipotle Honey Lime Wings (pictured), start by boiling the wings in the seasoning, add more Chipotle seasoning along with honey and grill, finish with a squeeze of lime juice.
Sea Salt, Organic Cocoa Powder, Organic Onion, Organic Garlic, Organic Cumin, Organic Ancho Chili, Organic Chipotle Powder, Organic Paprika, Organic Basil, Organic Celery Seed, Organic Cayenne, Organic Oregano
Our mission is to provide our customers with Fresh, Simple, Organic ingredients designed to delight their taste buds by enhancing the flavor of their meal while encouraging and supporting a healthy non-processed Organic food diet.
Our seasonings were developed over many years and handed down throughout the generations. Now you can experience the all natural flavors my family has been savoring for years with the added benefits of a Organic product.
At Flavor Seed we strive to provide you with the freshest, safest, Organic, Non-GMO herb and spice blends available.
Certified USDA Organic
Certified Kosher
Non-GMO
Gluten Free
Pesticide Free
Allergen Free

No fillers
No by-products
No anti-caking chemicals
No preservatives
All ingredients are Non-irradiated and steam cleaned, listed on the label, considered Allergen free and mixed with Sea Salt.
*These statements have not been evaluated by the FDA. These products are not intended to diagnose, treat, cure, or prevent any disease.