PRODUCT DETAILS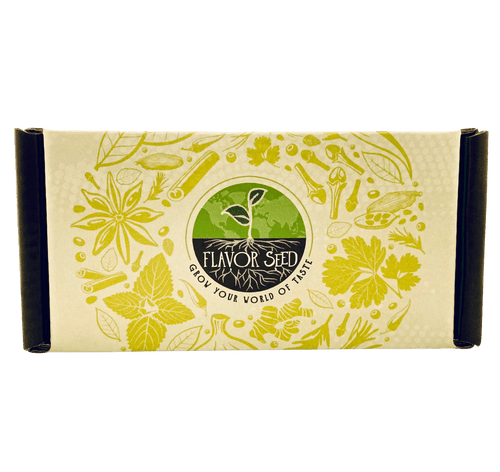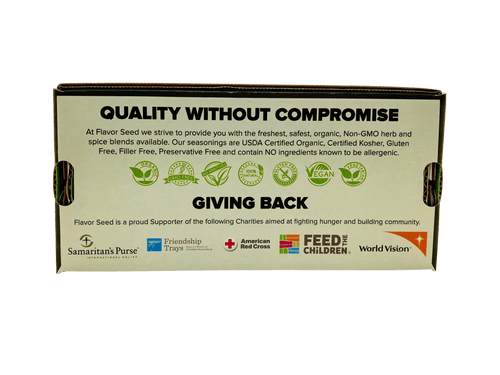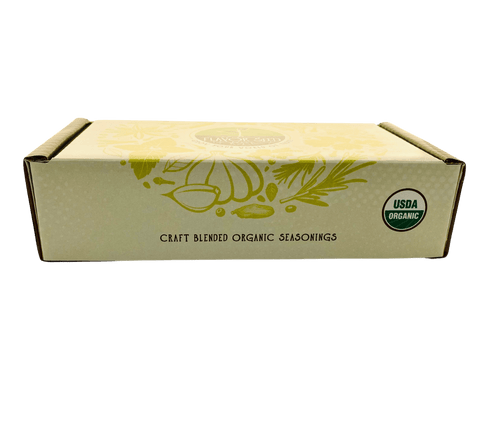 Looking to Gift someone that has everything?
Tell them about Flavor Seed or better yet send them this wonderful boxed gift set with our best sellers or make them a custom box of your favorites.
The Best Sellers - These are the 4 seasonings everyone is loving and can't stop buying.  It just happens that you can cook a ton of different foods with these four seasonings as well.  Join the Flavor Seed fan club and try what everyone has been been enjoying since we started selling this stuff!

The Best Sellers 4 pack includes: Anything with Wings, Rock Yo Taco, It's Greek To Me, and Tidewater.

The Griller 4 pack includes: Divine Bovine, Anything With Wings, The OG, and The Godfather
The Smoker 4 pack includes: Smoke 'Em If You Got 'Em, Cocoa Butt'Er, The OG, and Did Someone Say Chipotle
The Fisherman 4 pack includes: Tidewater, Boudreaux T's, Lemon-Aid, and Did Someone Say Chipotle
The Hunter 4 pack includes: Bullseye, Anything With Wings, Divine Bovine, and Cocoa Butt'Er
Maybe you want to completely customize the jar selection, you can do that.  Please select the Custom option and add a note to your order which jars you would like.  If you do not specify any specific jars you will receive our handpicked assortment.
*These statements have not been evaluated by the FDA. These products are not intended to diagnose, treat, cure, or prevent any disease.