PRODUCT DETAILS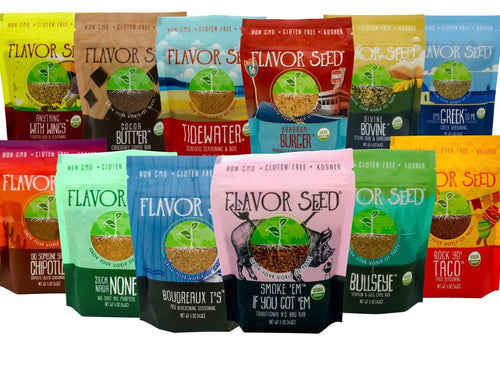 Can't decide on one flavor?  Try them all with our latest offering.  You can get all 16 jars for an amazing price, just $105.  That's only $6.56 each.

16 Pack includes all 12 blends - Divine Bovine, Anything with Wings, Rock Yo Taco, Cocoa Butt'Er, Smoke 'Em if You Got 'Em, and Boudreaux T's, HAAAAAM-Burger, It's Greek to Me, Did Someone Say Chipotle, Bullseye, Tidewater, and Zilch. Nada. None. Plus our newest creations: The Godfather, The OG, Lemon-Aid, and Sugar Momma.

*These statements have not been evaluated by the FDA. These products are not intended to diagnose, treat, cure, or prevent any disease.